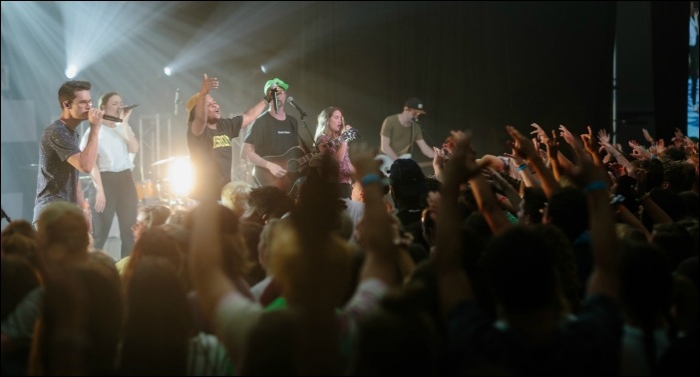 Today Centricity Music worship band North Point InsideOut is premiering the official live video for their recent single "Abundantly More," exclusively at NewReleaseToday. The video, featuring Seth Condrey, was recorded live at North Point's DRIVE conference, a conference for leaders from all around the world.
"This song speaks to the deepest needs we have as human beings and the reality that all those needs are truly met in Christ. Opening our lives to his presence, in us and all around us, and the blessing He brings makes all the difference in the world. He truly loves us more than we know and will not leave us alone. But we have to choose to bring our needs him and trust Him to be God and Provider of all we need. Something we were never intended to be," Seth shares.
"Like[…]
Continued at New Release Today.