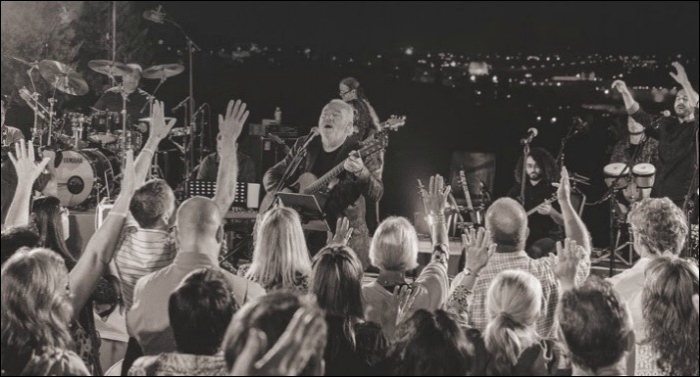 Preeminent messianic worship leader and Dove Award nominee, Paul Wilbur, who has sold over three million albums globally, released his bestselling,14-track album and companion DVD, Roar From Zion, through Venture3Media (V3M) earlier this year (April 5). Now, for the first time ever on television, the Daystar Television Network will broadcast-premiere this live worship experience into 180+ countries over the course of its Heart for the World programming Sept. 30 Oct. 7 (see local listings for times). Daystar will also offer an exclusive Roar From Zion Paul Wilbur Live In Jerusalem DVD to its viewers.
Recorded live outdoors in Jerusalem, Israel overlooking the city during the Feast of Tabernacles and the 70th anniversary of the rebirth of the State of Israel, Roar From Zion Paul Wilbur Live In Jerusalem features Wilbur along with internationally known recording artist and Los Angeles-based TV Host Shae Wilbur and[…]
Continued at New Release Today.