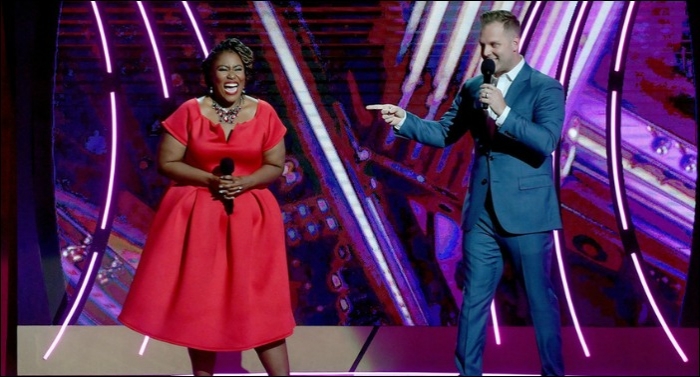 K-LOVE Fan Award-winners and GRAMMY® noted artists Mandisa and Matthew West will return to Nashville's Grand Ole Opry House on Sun. Jun. 2 as co-hosts for the seventh annual 2019 K-LOVE Fan Awards. The hosting duo made their fresh debut last year. Listeners are at the helm of the annual K-LOVE Fan Awards, getting the unique opportunity to select the nominees, choose the winners and attend the show. Nominees, performers and presenters will be rolled out in the coming weeks. Tickets can be purchased here.
TBN will broadcast the star-studded show on Jun. 9 (9pm eastern/8pm central & 9pm pacific) to its audience of more than 100 million potential households. K-LOVE Fan Awards and TBN united forces inaugurally last year to air the awards show globally. Viewers can find their local TBN channel through the network's Channel Finder at https//www.tbn.org/watch/channel-finder. Coca-Consolidated will again participate as[…]
Continued at New Release Today.